Curriculum Vitae-Costume/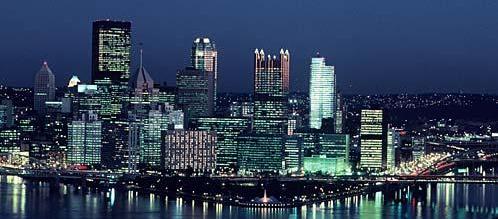 Film-Theatre-TV-Print:

Work related skills:
* Proficient in fashion history (various eras) and ethnic wardrobe.
* Specialty area: Haute Couture d'Histoire
* Very knowledgeable in research materials, both on-line & off (includes where to shop).
* Willing to adapt to surroundings, ie...tents, trailers, hotels, moving vehicles, desert islands, etc.
* Able to operate many tools of trade, ie...sewing machines, overlock sergers, steamers, sanders, etc.
* Experienced in artistically distressing garments.
* Very capable in refurbishing garments as well.
* Extremely organized with paperwork and within the work area
* Managed large and heavy quantities of garments for transporting, labeling, etc.
* Skilled in patternmaking from measurements, to combining patterns or both.
* Gifted in creating most accessories, ie... hats, beaded jewelry, covered shoes, etc.
* Accomplished illustrating designer's idea into a full color, black & white, or just simple sketch.
* Excellent problem solving in wardrobe dept. when adapting to budget, time restraints, etc.
* Valid PA driver's license with very well-rounded knowledge of the Pittsburgh and surrounding regions.
* Savvy shopper: knowledge of retailers and other necessary establishments in the Pittsburgh area.
ie: tailors, dry cleaners, laundromats, shoe repair, embroiderers, etc.



Work ethics:


* Work well with people in large or small situations.
* Culturally sensitive, patient and broadly educated.
* Meets deadlines.
* Performs documentation in a timely manner.
* Self-motivated, hard working, analytical, dedicated individual.
* Able to prioritize, organize, effectively deligate and multi-task.
* Detail oriented.
* Follows rules and directions well.
* Excellent verbal and written communications skills.

Skills-Office and related:
Excellent in breaking down a script for wardrobe.
* Proficient in Microsoft Office, Windows, Publisher, Power Point, & Moviemaker.
* Skilled in inventory and documenting merchandise.
* Extremely organized both on the computer and in the office.
* Trained in setting employees time schedules, breaks, etc.


*

Excellent in preproduction and post production work.
* Excellent interpersonal skills.
* Experienced in scheduling & conducting meetings.
* Have supervised anywhere from 2-20 employees at a given time. Very good at delegation.
* Trained in setting employees time schedules, breaks, volunteer support systems, etc.
* Trained mediator between staff , crew, models, light, sound, stage manager, etc.